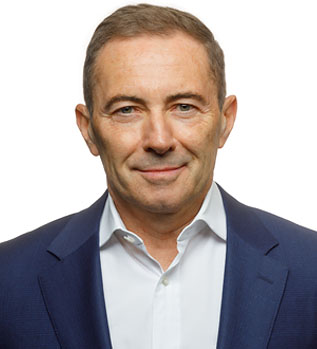 Name: Francois R. Martelet
Title: Chief Executive Officer
Born: Feb. 1960
Share holdings: 61,000 shares and 3,146,739 stock options.
Education:
Advanced General Management Program (AMP), INSEAD, Fontainebleau, France
Master's Degree in Business, Pharmaceutical Marketing, Burgundy Business School, Dijon, France
Degree in Legal Medicine, R. Descartes University of Medicine, Paris, France
Doctorate in Medicine with distinction, Dijon University of Medicine, France
Previous experience: Francois Martelet is an experienced Pharmaceutical and Biotechnology executive with a proven track record of shaping companies and turning around underperforming units. He has held three CEO positions in the last 12 years. He has spent most of his career in the oncology field, as CEO of Avax and Topotarget, as well as in executive corporate roles at senior level at Roche, Eli Lilly, Novartis and MSD. Throughout his various assignments he has been based in six countries in Europe (including Sweden) and in the US. Francois is a Medical Doctor, with a Masters Degree in Business from France. He is also a military reserve officer holding the rank of Brigadier (OF-6) and has received the Legion of Honor on military grounds that is the highest decoration in France. 
Other assignments: Board member of Novigenix SA.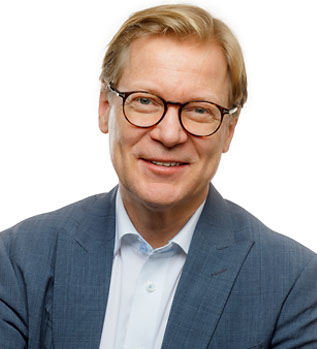 Name: Fredrik Järrsten
Title: Chief Financial Officer
Born: 1967
Share holdings: 56,500 stocks and 1,350,000 stock options.
Education: Degree in Accounting and Finance from the Stockholm School of Economics and International Business from the School of Business Administration, University of Michigan.
Previous experience: Fredrik has over 25 years of experience across the financial, medical technology and life sciences sectors in the Nordic region and internationally. Previously, he served as CFO and deputy CEO at Karolinska Development, an investment company specializing in the Nordic life sciences sector. Prior to this, he was CFO and Business Development Director at Bactiguard. Mr Järrsten also served as a Director of Business Development, including M&A, at Aleris, a leading Nordic healthcare provider, for over 8 years, contributing significantly to its growth story through completing some 30 acquisitions. Fredrik has also worked as an Investment Manager at the venture capital company Litorina Kapital and at the investment banks SEB Enskilda and Lazard with advice in areas such as M&A, capital raises and IPOs.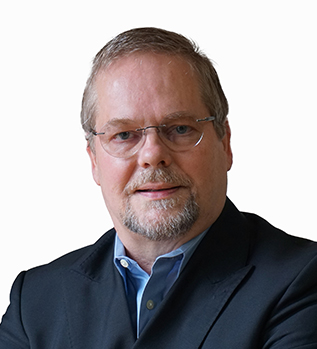 Name: Reinhard Koenig
Title: Chief Scientific Officer
Born: 1960
Share holdings: –
Education: 
Medical Doctor, Philipps University Marburg, Germany
Doctorate in Medicine, Philipps University Marburg, Germany
Previous experience: Reinhard Koenig is a Medical Scientist, Advisor and Executive with successful track record in obtaining product approvals and driving commercialization in Europe and the United States in biotech, pharmaceuticals and medical devices. His experience of more than 25 years spans start-up and early stage companies as well as large, multi-national enterprises.  He has held senior and executive positions in privately held and publicly traded companies, among them Genentech, Inc., Piramal Critical Care, Inc., Boehringer Mannheim Therapeutics, Inc., Questcor Pharmaceuticals, Inc., Collagen Aesthetics, Inc., and others.
He has published on various scientific topics and is inventor and co-inventor of several patents and pending applications and held an appointment as Adjunct Professor at Temple University's College of Engineering, Department of Bioengineering, Philadelphia.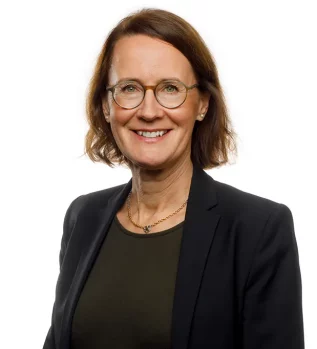 Name: Johanna Röstin
Title: Head of Regulatory Affairs
Born: 1967
Share holdings: –
Education: M.Sc in chemical engineering / biotechnology and a Licentiate degree in biotechnology from the KTH Royal Institute of Technology in Stockholm
Previous experience: Johanna Röstin has more than 25 years of experience within the Pharmaceutical and Biotech industry with expertise within development, project management and regulatory affairs. She was previously Director of CMC, Program Management and Regulatory at OxThera AB and before that she spent 10 years at Swedish Orphan Biovitrum AB (Sobi), where she was regulatory responsible for one of Sobi's leading biological products commercialized in the EU and US as Global Senior Regulatory Affairs Manager. She was also Regulatory CMC expert for commercial- and development-stage biological products at SOBI. Other employers include Pharmacia and Biovitrum.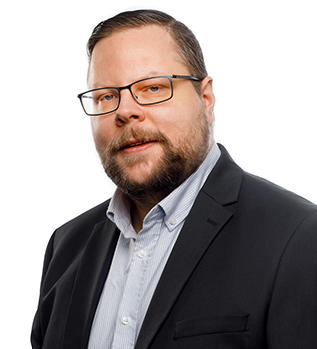 Name: Kai Wilkinson
Title: Chief Technical Officer
Born: 1981
Share holdings: –
Education: PhD In Inorganic chemistry from was previously University of Agricultural Sciences, MSc. In Chemical Engineering and Biotechnology from Mälardalen University.
Previous experience: Kai Wilkinson was previously Head of Research, Development and Manufacturing at Oasmia. Before joining Oasmia in 2021 he spent 8 years in different positions at Fresenius Kabi AB, including Formulation Scientist and CMC Lead, Parenteral emulsions product specialist, and Pilot Plant production process development.